Optimizing Document Environment: Kotak Life Insurance Finds Success with WeP Managed Print Services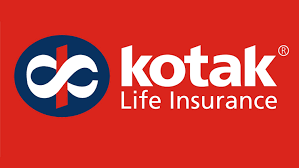 Kotak Mahindra Life Insurance Company required a Pin Printing Solution with a reporting module across PAN India, as well as complete access to Card printing in HO, in order to monitor and reduce their printing costs. WeP implemented a managed printing solution across 209 locations in India, with MIS and SLA reporting. WeP also provided Card-Based Pin Printing with features such as Quota and Follow-me.
Overview
Kotak Life Insurance, founded in 2001, is one of India's fastest-growing insurance companies, with over 30 million customers (as of 30th September 2020). Kotak Life, which is a subsidiary of Kotak Mahindra Bank Limited, provides world-class customer-friendly insurance solutions. Its product portfolio consists of rural plans, term plans, savings, children, retirement, and investment plans that are based on a combination of protective strength and long-term savings.

Challenge
Despite the growing digital revolution, the insurance industry is heavily reliant on paper-based processes. Indeed, insurance companies spend a significant portion of their annual revenue on printing and document management. As an insurer, they must still print documents for policy applications, claims, beneficiary changes, and a variety of other services that customers expect. However, they don't need their associates wasting their valuable time searching for paperwork or struggling with printer issues, supplies, and support.
As the insurance industry responds to rising market and cost pressures, optimizing the print environment becomes increasingly important.
Similarly, Kotak was looking for a Managed Print Services (MPS) provider who gives new printers on rent and manages IT services related to print infrastructure in order to save time and money that could be better spent with customers and ultimately growing the business. They needed a Pin Printing Solution with a real-time reporting module for the entire country, as well as full access card printing in HO.
Initially, Kotak worked with a local vendor who provides IT manage services for printers. To oversee the entire printing setup, it was a small arrangement. Unfortunately, it was unreliable and unmanaged, which made life more difficult for Kotak with each passing day. They were unable to keep track of printing costs, toner, and customer service.
Solution
Kotak approached WeP and inquired about their offerings. They were taken with the idea that WeP would first assess the company's current print infrastructure in order to determine the best placement of the right devices to meet the needs of headquarters, regional operations, and agency offices. Furthermore, WeP offers transparency in printing costs as well as a managed printing environment with SLA.
For Kotak, WeP deployed printers across India and provided Complete Managed Information System (MIS) reporting as well as System Level Agreement (SLA) reporting. WeP's services are available at over 209 Kotak locations across India. WeP has also implemented Card-Based Pin Printing in Kotak HO, which includes features such as Quota, Follow-me, and Complete MIS report by user and group.
Result
Kotak has had a strong partnership with WeP for more than a decade. It's worth noting that WeP installed more than 400 printers which are spread across 200+ locations. Today, Kotak is pleased with WeP's managed print services, as well as the flexibility of MPS, which makes it simple to optimize, manage, and streamline the document environment.
Presently, they have an MPS single window platform where they can control printing, Manpower, and IT cost in a better printing environment, thereby enhancing the services (like Card-based printing, Follow-me, and Quota) with value add.
WeP Digital is a leading solution provider of Managed Print Services (MPS). The company aims to create a user-friendly work environment with technology-based & result-oriented solutions. With over a decade of experience in the MPS business and more than 24000+ printers installed, across 2000+ pin codes across the country, WeP has been catering to different business verticals like BFSI, Manufacturing, Healthcare, Pharmaceutical, and many more.
With WeP's Managed Print Service, organizations can
Reduce costs associated with printing and copying.
Overcome IT staff pain points and reduce staff time in managing and supporting imaging devices.
Improve the level of support to end-users.
Focus on other business-critical priorities.
Contribute to environmental objectives.
Recent Post