Herbalife becomes GST Compliant with WeP Managed GST Services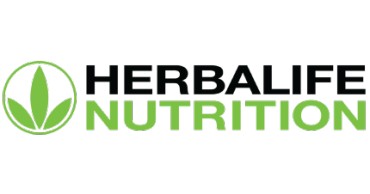 "WeP has helped Herbalife get GST compliant and now we never miss any GST filing due date. The support and work ethics of WeP are commendable"-Satheesh
Executive Summary
WeP started handling the GST Filing for Herbalife after they were having trouble with GST compliance. The service included error free GST data preparation, 10 lakh line items of Seamless data upload, automated reconciliation reports and GST Filing within due date.
Herbalife Nutrition is a global multi-level marketing corporation that develops, markets, and sells dietary supplements, weight management, sports nutrition, and personal-care products. The company was founded by Mark Hughes in 1980, and it employs an estimated 8,000 people worldwide.
Challenges
1. How Herbalife was filing GST Returns Before
Herbalife was doing everything manually. They were using the services of a BIG 4 company for GST consultancy. But were unhappy with their service due to the long time taken for the data preparation and as a result difficulty in on time GSTR filing.
2. What challenges they were facing
a. Too much time wasted in data preparation
b. Lack of support from existing GST consultant
c. Data reconciliation was a challenge due to huge amount of data
d. Difficulty in on time GSTR filing
3. What were Herbalife's goals
a. File GST Returns within due date
b. Automated reconciliation reports to arrive at correct ITC
c. Error free GST returns preparation
d. On time GSTR filing for 100% compliance
4. How WeP Digital Helped (Product- WeP Managed GSTR Filing Services)
a. GST Reconciliation time reduced drastically
b. Data preparation, data validation, data upload, reconciliation and on time GSTR filing were handled by WeP Digital
c. Simplified the GST registers which is now compatible with Oracle
d. Auto validation helped saved time by showing errors in various fields
e. Checking of vendor GSTN number within the platform
f. Seamless solution for large data processing to handle 10 lakh line items and monthly 38,000 invoices for GSTR1 filing
g. Consolidated report for matched, mismatched and missing invoices
h. Turnaround time of x+3 days for preparation of GST returns (x= data given by Herbalife to WeP)
i. Data backup for audit and compliance purposes
Results
Impact of our solution on Herbalife
a. Herbalife has become GST compliant after getting onboarded with WeP
b. Zero Missed GSTR filings since WeP Digital started managing GST services of Herbalife
c. WeP GST dashboard, GSTR 2A download and reports made GST process simple
d. Due to process automation there is no room for human errors
Recent Post