How WeP helped Jet Airways in maintaining it's documents?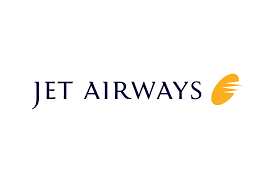 Case Study Overview:
Organizational Overview – About Jet Airways
Challenges Faced By Jet Airways
Services Provided
WeP's Objective – Task At Hand & Our Solution
Result
Closing Points/Conclusion
Organizational Overview:
Jet Airways India Limited is an Indian international airline currently based in Delhi NCR with a training & developmental centre in Mumbai. It was one of the largest airlines in India with a 21.2% passenger market share in February 2016.
It operated over 300 flights daily to 74 destinations worldwide from its erstwhile main hub at Chhatrapati Shivaji International Airport & secondary hubs at Chennai International Airport, Indira Gandhi International Airport, New Delhi (new primary hub), Kempegowda International Airport, Bengaluru & Netaji Subhas Chandra Bose International Airport, Kolkata.
Industry: Aviation
Founded: 1992
HQ: Delhi
Challenges Faced By Jet Airways:
Jet Airways happened to be a very widespread organization with various departments that tend to work together. Although the departments that reached out to us were 3 of them that have been listed below:
Planning Department: Aircraft Documents
Cabin Crew Department: Crew Documents
Exim Department: Import & Export Invoice Documents
All three departments were generating more than 3 lac hardcopy pages per month. Newly generated physical copies were not easily accessible when needed. Managing & locating documents when required was a challenge.
The company did not have a server-based solution to access these files whenever needed on the cloud either thus making it even tedious.
Services Provided:
WeP Digitization Services
WeP Scanning Services
WeP'S Objective – Task At Hand & Our Solution
With the challenges portrayed by the organization, the ultimate objective at hand was to create & offer a cloud-based server solution.
The first stage was to collect the hard copy files (physical copies) & scan them in their premises itself.
Employees were placed from the WeP end for the collecting & scanning process to support. Dedicated & designated employees were then placed in company premises to scan the above physical files.
Post the scanning done by the designated employees in the premises, the raw scanned files are then shared which are then processed & uploaded into the cloud server.
Role-based access was also provided on the DMS solution as they wanted to maintain privacy & keep a check on the accessibility of documents to specified departments & users only.
This thus enabled complete digitization of their document flow.
Result:
PDF/A FILE UPLOAD: PDF/A files were being uploaded into ALFRESCO (Cabin Crew Dept & Exim Dept) based server.
BILLING: Billing also happened on a monthly basis & billing is based on the no of pages scanned and uploaded every month.
CREATED USERS: We have created the number of users as requested by Jet Airways for accessing the server pan India.
WAY FORWARD: All the backlog files that were pending for scanning & digitization were completed within a short span of time thus enabling them to pick up the pace.
Closing Points/Conclusion:
WeP set up the entire process to digitize the organization's document flow.
By deploying the designated onsite team for their scanning process, we helped comply with the required security & integrity of the organization.
By creating the document flow, overall process efficiency was improved.
All maintenance records were maintained & were made available for accessibility when needed & this benefited the lease-related detailing of aircraft for the organization.
Strong governance framework with role-based data access & audit trails.
WeP's Scanning & Digitization Services was decided as their best choice of Document Management Support provider.
Recent Post