Reduce 29% on Printing cost with WeP Managed Print Services
WeP will Manage your Printing Service securely giving you time to focus on growing your business. Never get bothered by the CAPEX of the printer, Interest you lose on the CAPEX, 10%-15% Cost on spare parts, Cost on Toner, or document security.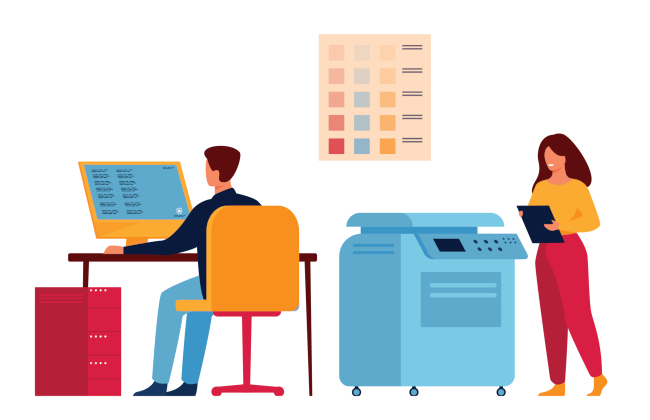 What is MPS?
Managed Print Services allow an organization to gain visibility and control of all its printing and optimize it, which helps save money, enables the organization to print more efficiently.
24000+

Printer Install Base

2000+

Service Locations

>95%

Cumulative Printer Uptime
Asset Plus Service Solution (APSS)
WeP APSS helps organization to improvise their print infrastructure without any capital investment. Under this, printers are deployed at the customer's premises and commercials are on a 'Fixed Monthly Rental' and 'Pay Per Page' basis.
Low Cost of Ownership
Availability of 36 to 60 months Contract Period
No AMC charges
Remote Monitoring Tool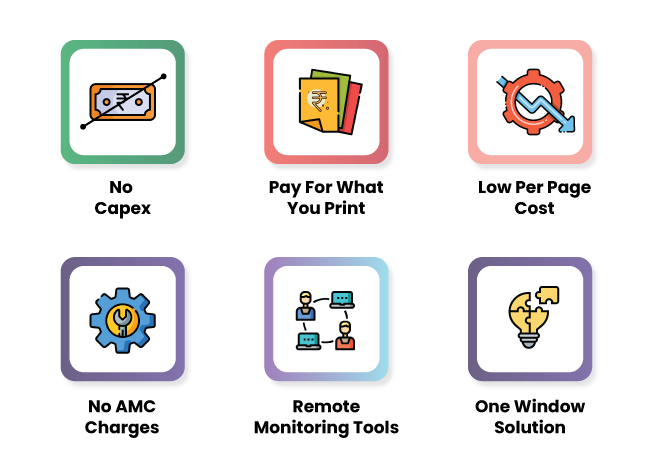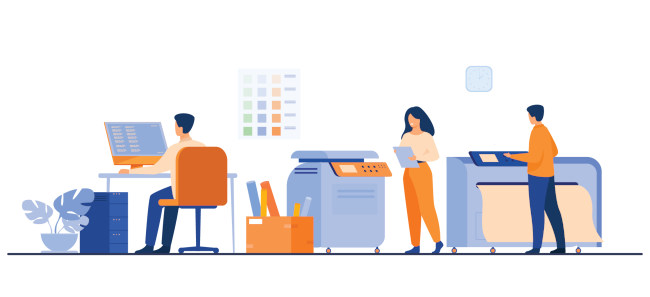 WeP Asset Management (WAM)
In WeP Asset Management, we provide support on your existing print infrastructure. That means, there is no upfront investment. What you get is a reduction in manpower and improved productivity. Your printers are always up and running.
Pay for what you print
Low Per Page Cost
Remote Monitoring Tools
Secure Printing
WeP Secure print solution aims to provide security around printing, scanning, and copying. It also facilitate pull printing, quota restriction, mobile printing, mail printing, etc. which help in decreasing the costs through reduction of wastage.
Premium Security - Confidential documents reach authorized personnel only
Cost Control - Reduce number of printers and eliminate wasteful printing
Better Printer Management - Improve efficiency with load balancing & monitor usage from central location
Protect your Environment - Save paper, toner and electricity by reducing prints/printers
Contact Less Printing with Follow Me Print feature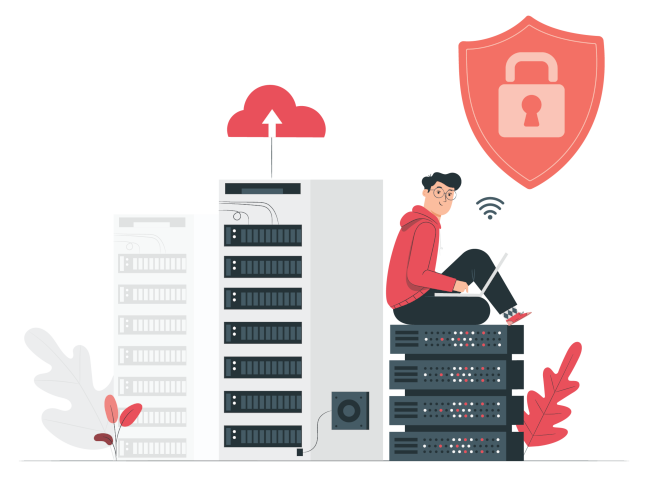 How WeP helps you to reduce printing costs up to 29%?
Cost Benefit Analysis for WeP MPS Vs Owned Printer
Printer Model
Purchased Printer
WeP MPS
A3 Printer with 30 PPM Speed
Capital Cost
1,80,0000
Period(Months)
48
48
Simple Interest on Capex for 4 Years @11%
99000
IT Depriciation Rate
30%
Assuming Pages Per Month
15000
15000
Operating Cost (Per Page)
Toner Cost
25,000
IT Depriciation Rate
30%
Per Page Cost
0.52
Spare & AMC Cost (@10% Per Annum)
0.52
0.10
Logistic and Inventory Cost (@5% Per Annum)
0.05
Total Operating Cost Per Page
0.67
Capex Cost (Per Page)
Printer Cost
0.25
Simple Interest on Capex for 4 Years @11%
0.14
Total Operating Cost Per Page
0.39
Total Cost of Ownership (TCO)
1.06
0.75
Saving Per Page
0.31
% of Saving with WeP MPS
29%
FAQ
Q1. what is managed print services?
Ans. Managed print Services is an integrated bundle of end-to-end services, consulting, equipment, spare parts and supplies which optimize the existing and new print Infrastructure by enhancing productivity, reducing costs, and maintaining document security. A thorough assessment with detailed analysis helps to identify the existing print infra and offer customized print solution for the organization which reduces capital expenditure and help companies focus on their core offerings.
Q2. Can Managed Print Services save money?
Ans. By outsourcing some or all print management functions to a managed print service provider, businesses can save as much as 30 percent annually, according to IDC research.
Know More