WeP Remote Printer Management Software: An effective solution for increasing your printer's uptime from any place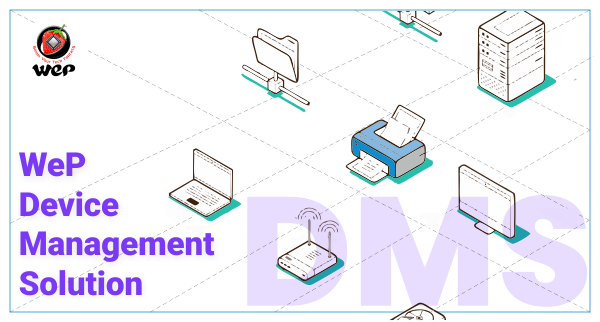 Printers are very important for daily activities in your business, if a printer does not perform effectively, it can have a severe effect on your work. Assume you need to print some important tender documents that can only be signed by your CFO before he or she departs. Technical issues with your printer at this point may force you to use other time-consuming and complicated options, such as repairing the printer or using an alternative printer in a different department; if none of the above work, you may need to go outside to print. All these hassles because of your printer's unexpected breakdown.
Managing the enterprise printing and ensuring the printer uptime is always the biggest difficulty for IT managers, they'll never know when they hear the startling news of printer down, toner empty, paper jam, out of paper, and so on. All these issues result in delays at the workplace and reduce the productivity of the employee. WeP being India's best company for managed print services understands the problem areas and pain points that IT managers face while managing their companies' print infrastructure hence we decided to provide a free remote printer management software that allows you to check the health, availability, and performance of printers on your network quickly and continuously to ensure smooth daily operations. This free software allows you to view your entire list of network printers with a single click of a button.
What is WeP remote printer management software?
Printer management software also called device management solutions (DMS) is a utility software that provides a comprehensive view of all the printers connected with a network of any brand and model on a single dashboard which can be monitored remotely. This tool shows the live status of the printer, total pages printed in a month, the IP address of printers, toner level, past error history, and many more useful insights
With the remote monitoring capabilities of device management solutions, automatic supply and service alerts are sent to the appropriate departments, supplies are managed effectively with 100% toner uptime, and with the help of printer alerts, one can easily address the issue such as no paper alert, paper jam alert effectively.
Benefits of WeP Device Monitoring Solution
Provide precise data of meter reading, Consumable level, and other device attributes.
Provide secure and encrypted data transfer.
Helps in invoicing by providing the latest page count.
Provide schedule reports to the assigned stakeholders.
Provides alerts at a defined threshold for the proactive forecast of supplies.
Automated meter reading.


WeP device management soution pre-requisites
System requirements
Microsoft Windows (x86/64).

Windows 7, 8, 10, Server 2008 r2 and above.
.NET Framework 4.5.2 or greater.
If the proxy is enabled then please provide the below details,

Proxy server

Proxy port
Proxy username
Proxy user password
Proxy user domain
Recent Post