Procure-to-Pay Automation Trends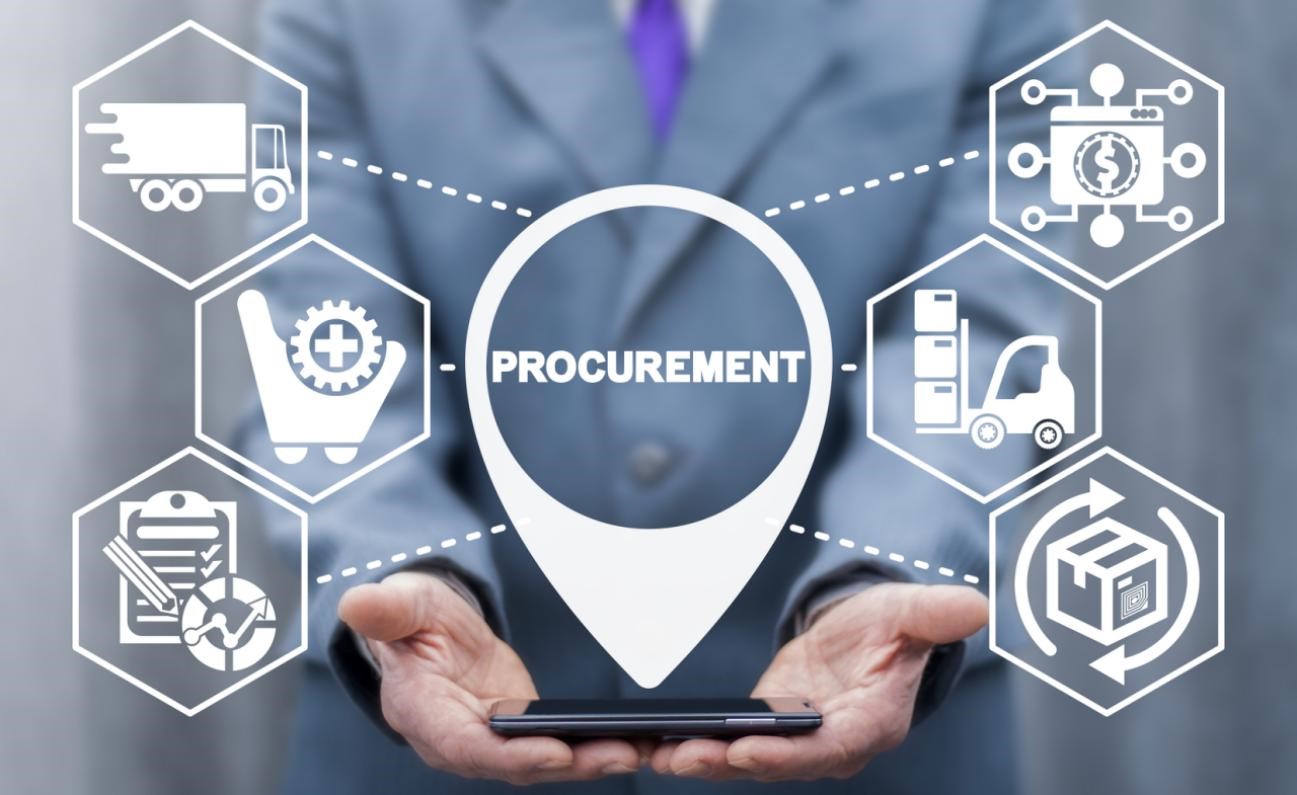 Without an automated Procure-to-Pay software solution (P2P), procurement teams may face serious problems. Negative supplier issues, damaging data inconsistencies, dark purchasing, unnecessary risk, and a procurement cycle riddled with delays can result from not using the right procurement management software and following a poor procurement strategy.
Wasted time, lost opportunities and mismanaged procurement resources should not burden procurement teams because of unorganized and ineffective procurement strategy and execution.

Such an automated solution can instantly simplify the procurement processes and challenges by mapping out an organized strategy. Procurement management software's organized operations may include stages like purchase justification, budget approvals, reviewing laws and governmental requirements, acquisition management, and other workflow automation tools or features.

The pandemic has changed the functioning of numerous organizations. It taught us that digital Procure-to-Pay solutions are essential for being at peace with the future and successful procurement management. In the next segment, we will discuss the trends in procurement management software.

What are the Best Procure-to-Pay Software Automation Trends?
Each year brings in new opportunities for companies and new P2P trends. In this article, we present a forecast of the procurement management software trends that will change the way businesses function in the future.

Digital strategy is not optional but rather a requirement: Organizations must be adaptable and respond swiftly to changes when everything in the industry evolves rapidly. It is significantly difficult for a business to rely on paper-based, manual methods. The procurement management software has become a vital part of a business's digital strategy.

As a result, now, more than ever, it is critical for businesses to have a Procure-to-Pay software solution and identify procedures that may be automated. You can keep your cash flowing with little delays if you use Procure-to-Pay solutions like electronic invoicing and AP automation during a crisis.

The use of data and analytics has shifted from being reactive to being proactive: To mitigate the impact on the bottom line, organizations must quickly develop measures to manage and reduce spending in current times. To do so, they will need 100% complete insight into their spending, which can be done with dependable procurement management software daily.

Businesses have traditionally used purchasing and automated payment data to "dig down" into spend history to discover trends and obstacles. What they need now is access to data and analytics technologies that can foresee future outcomes (e.g. committed spend, probable payment delays) by proactively "alerting up" rather than "drilling down" using past transactions.

Collaboration and supplier management have become crucial: Negotiating the best pricing and procedure with your suppliers is no longer what supplier management is all about. Now is the moment for businesses to step up and do optimal supply chains, process invoices and pay suppliers on time. In the longer run, Procure-to-Pay solution tools like supply chain management benefit companies by improving their supply chain.

Enabling remote working in finance and procurement teams: Finance and procurement executives have sought methods to close the talent gap for several years. It includes hiring digitally knowledgeable professionals and providing platforms and tools that enable job efficiency – whether in the office or on the move.

Remote working is the new reality of today and the foreseeable future. Employees need to do their work efficiently to ensure that the flow of goods, services, and money is not disrupted. In the future, cloud-based solutions and automated procurement management software that enable a remote workforce will be the top commercial goal for companies.

Smart processing with AI and ML: Touchless processing is enabled by intelligent automation technologies, and e-procurement software is powered by AI (artificial intelligence) and ML (machine learning), which handle routine activities behind the scenes without the need for human participation.

Intelligent algorithms are used to automate routine processes such as routing, matching, and coding invoices. This will free up your workers to focus on more important activities such as resolving exceptions, managing supplier relationships, and ensuring that suppliers (particularly small and medium businesses) are paid on schedule.

What are the Benefits of Automated Procurement Management Software?
In the US B2B payment market, 47% of organizations handle financial data by hand. Manual processing is time-consuming, involves expensive labor, and leaves space for multiple errors. Automated solutions like Procure-to-Pay software or procurement management software have many benefits.

Let's take a look at the key benefits of Procure-to-Pay solutions:

Faster processing: In the past, invoices would linger on tables or in emails awaiting acceptance. Procure-to-Pay software eliminates these bottlenecks and speeds up the sanction process.
Easy auditing: Document management can be aided with comprehensive procurement management automation software, advantageous for audits. It helps you stay in compliance with regulatory filings on a trimonthly or an annual basis.
Lower costs: Business automation reduces labor expenses while also lowering hard expenditures such as interoffice mail postage and office supplies. Digital procurement software has the potential to lower processing costs by 81%.
Accuracy: The purpose of Procure-to-Pay software is to safeguard you from usual mistakes. In this software, there is no need to enter line-item data by hand or put invoice headers. Apart from that, invoicing data is cross-referenced with ERP data, making it simple to detect duplicate payments.
Transparency: Augmented dashboards make it easy for employee reviews by tracking their productivity. Managers can use the tool to keep up team productivity and track individual progress.
Improved Insights: AP and procurement management software with their extensive dashboards provides a clear look into the payment cycle. There is scope for real-time data import and export for analysis and reports after business cycles.
Fraud safeguarding: About 81% of businesses were a target of payment counterfeit in 2019. By limiting employees' access to payment release and invoice approval, Procure-to-Pay software can help your company avoid fraud. You may create multiple-person approval workflows to check fraudulent invoices.
Seamless integration with existing systems: Your company's ERP, databases, and central financial systems may all be easily integrated with AP automation (P2P) software. There's no need to switch between programs or re-enter data into numerous systems.
A procurement management software or a Procure-to-Pay solution can help companies by increasing the efficiency of their teams. A reliable Purchase-to-Pay software opens up opportunities for procurement teams to focus more on tasks that require human intervention and leave the technical parts of the work for the software.
Recent Post