Authorised Economic Operator
28 Mar, 2022 Advocate Akella A S Prakasa Rao, B.E.(Hons), LLB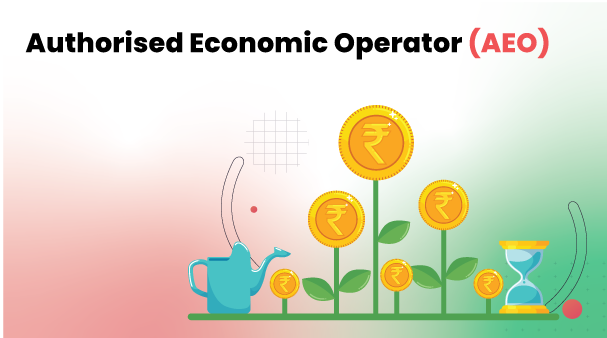 AEO is a program under the aegis of the World Customs Organization (WCO) SAFE Framework of Standards to secure and facilitate Global Trade. The program aims to enhance international supply chain security and facilitate the movement of legitimate goods. AEO encompasses various players in the International supply chain. Under this program an entity engaged in international trade is approved by Customs as compliant with supply chain security standards and granted AEO status & certain benefits. India's AEO Programme is in sync with the commitments made under Article 7.7 of WTO TFA. AEO is a voluntary compliance program. It enables Indian Customs to enhance and streamline cargo security through close cooperation with the principal stakeholders of the international supply chain viz. importers, exporters, logistics providers, custodians or terminal operators, customs brokers and warehouse operators.
The revised Indian AEO Programme has subsumed the earlier introduced ACP (Accredited Client Programme). It provides for a three-tier AEO Status for Exporters and Importers. The three tiers are AEO T1, AEO T2, AEO T3, where AEO T3 is the highest level of accreditation. All three tiers provide for varying and incrementally increasing level of facilitation to the status holder. There is one more category of AEO- LO that covers all other entities in the supply chain other than the importers and exporters. T1 and T2 valid for three years and T3 and LO are valid for five years. Based on the self-declaration filed by T1, T2 holders there is a facility for auto-renewal.
Major Benefits of the AEO certification are:
· Self-declaration of SION under Para 4.07A of FTP 2015-20 for AEO Exporters in cases where SION is not notified.
· Inclusion of Direct Port Delivery of imports to ensure just-in-time inventory management by manufacturers – clearance from the wharf to the warehouse for AEO T1, T2, and T3.
· Inclusion of Direct Port Entry for factory stuffed containers meant for export by AEOs for AEO T1, T2, and T3.
· Provision of Deferred Payment of duties – delinking duty payment and Customs clearance for AEO T2 and AEO T3
· Benefits of Mutual Recognition Agreements with other Customs Administrations for AEO T2 and AEO T3.
· Fast-tracking of adjudications and refunds including IGST refunds and disbursal of drawbacks.
MRA (Mutual Recognition Agreements):
These are the international face and connecting link of the domestic AEO Programme of various countries. It acts as an equalizer that harmonizes the minor difference to allow for seamless facilitation in terms of benefits and processes for the movement of goods across borders for the domestic AEO accredited entities. Mutual Recognition of AEOs is a key element of the WCO SAFE Framework to strengthen the end-to-end security of supply chains and to multiply benefits for traders at a global level.
By mutual recognition of AEOs two customs administrations agree to recognize the AEO authorization issued under the other countries' program and provide reciprocal benefits to AEOs of the other countries' AEO entity.
AEO-Eligibility Criteria for an entity
Handled 25 documents (s/B & Bills of Entry) in the last Financial Year.
Should Undertake Customs Related Work.
Be a part of the international supply chain.
AEO can only be given to a legal entity and not a group company.
Have had business activity for three Financial Years (can be waived in deserving cases).
Applicant needs Class III DSC for making online application. Mobile and e-mail id should be as declared with DGFT for IEC.

Deferred duty payment has been extended to T2 and T3 holders as under

For the Bill of Entries filed from 1-15th day of any month, payment is due on the 16th of the month

For the Bill of entries filed from the 16th -the last day of the month except for March, the payment is due on the 1st day of the following month

For the Bill of entries filed from 16th -31st March, the payment is due on 31st March

Benefits associated with AEO Tier T1
· High facilitation
· DPD (Direct Port Delivery) / DPE (Direct Port Entry)
· Band Guarantee 50%
· Expedited investigation-dispute resolution
· On request 24 x 7 at all sea-ports and airports
· OSPCA (Onsite Post Clearance Audit) once a year
· ID cards/Space in warehouse
· Email on arrival/departure
Benefits associated with AEO Tier T2
· All facilities of tier T1
· Higher facilitation
· Deferred duty payment
· MRA benefits in other countries
· Waiver of seal verification
· Priority in scanning/assessment
· 25% Bank Guarantee
· On-site inspection/stickers
· Refund/rebate in 45 days
· Faster drawback
· Client Relation Manager
· OSPCA once in 2 years
Benefits associated with AEO Tier T3
· All facilities of Tier T2
· Highest facilitation
· Scanning only on intelligence
· Reliance on self-certified copies
· No Bank Guarantee
· Risk-based intervention by other departments
· Refund/rebate in 30 days
· OSPCA once in 3 years
Benefits for AEO-LO
Sl. No

Entity

Facilities to be provided

1

Logistic Service Providers

(a) Waiver of bank Guarantee in case of trans-shipment of goods under Goods imported (Condition of Trans-shipment) Regulations, 1995.
(b) Facility of Execution of running bond.
(c) Exemption from permission on case to case basis in case of transit of goods. In case of international transhipped cargo (Foreign to Foreign), for the pre-sorted containers wherein Cargo does not require segregation, ramp to ramp or tail to tail transfer of cargo can be effected without Customs escorts.

2

Custodians or Terminal Operators

(a) Waiver of bank Guarantee under Handling of cargo in Customs Area Regulations 2009.
(b)Extension of approval for custodians under regulation 10(2) of the 'Handling of cargo in Customs Area Regulation 2009 'for period of 10 years.

3

Customs Brokers

(a) Waiver of Bank Guarantee to be furnished under regulation 8 of the CBLR, 2013.
(b) Extended validity (till the validity of AEO status) of licenses granted under regulation 9 of the CBLR 2013. System Manager to incorporate the date of validity of AEO from time to time in the System Directory
(c) Waiver from fee for renewal of a license under sub-regulation (2) of regulation 11 of CBLR,2013.

4

Warehouse Operators

(a) Faster approval for new warehouses within 7 days of submission of complete documents
(b) Waiver of antecedent verification envisaged for grant of license for warehouse under circular 26/2016
(c) Waiver of solvency certificate requirement under circular 24/2016
(d) Waiver of security for obtaining extension in warehousing period under circular 21/2016
(e) Waiver of security required for warehousing of sensitive goods under circular 21/2016
Hence the trade needs to take advantage of the scheme and get themselves accredited with this facilitation being extended by the Government at the earliest.
Recent Post